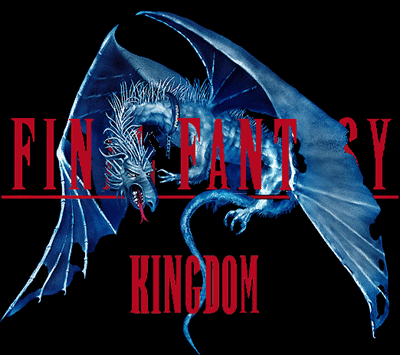 Welcome. Final Fantasy Kingdom is home to the most known, most played, and largest series in the gaming industry. It is the mission of myself, the webmaster, to bring you the most in-depth coverage of each title I cover.
All games in the Kingdom are played to the very end again, and again, so the right information can be given. I will also provide my own personal methods of getting that great weapon, defeating the tough boss giving you trouble, or finding that rare spell.
But as I have said from the beginning, this is not something I can do alone. This is not just my site. All information, requests, and general feedback from YOU, the visitor also goes into making Final fantasy Kingdom the best source of information there is.
Please come in, and make yourselves at home. And welcome to Final fantasy Kingdom. The Final word in Fantasy.