-
9-24-2004
Mobile Phones
-
-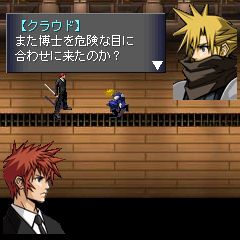 The Wutai and Shinra war is coming to an end. Shinra has proven their resilience to any threat out there. With their new Mako energy, they are the leading company on the planet.
But even with the war over, Shinra is not without enemies. The underground group known only as AVALANCHE is plotting to end Shinra's reign, and stop Mako production. They will do everything it takes to accomplish their mission.
In response to this new threat, Shinra has sent their elite force known as Turks to stop the destruction, and end the dispute with this new faction.

Thus the story begins here......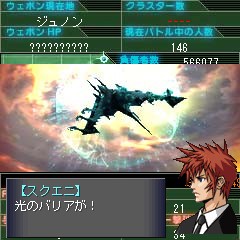 Before Crisis: Final Fantasy VII was released to several Japanese cell phones, with quite a bit of success. It has been yet to be released outside of Japan, and there has been no word as to what cell company they plan on using yet. Without any gaming time with it, I cannot give a true review. But there are a few things I can tell you about.
First, you would think that the graphics on the cell phone would make this game look bad. You are in for quite a surprise. The graphics found in Before Crisis are some of the best graphics in a cell game I have seen. The pulled all the tricks out of the bag for this one. The images are crisp, and well detailed for the small scale of the phone.
The music, from what I have heard on downloads is of the quality you expect from Final Fantasy, but given the device it is on, you are not able to fully appreciate it.
The game unfolds in chapters, like The Dirge of Cerberus, that were released in a period of time.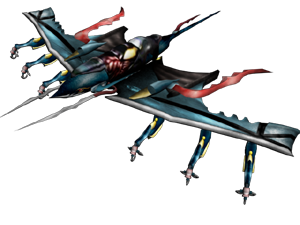 This was, I'm told, done to keep the fans wanting more and more of the story. There are a lot of main chapters as well as some additional side things to do. The Gold Saucer, and its games and such make a return. There is a player VS player mode, as well as a free mode and rescue mode. Free mode allows you to visit previously completed areas, and rescue mode allows you to rescue members who failed mission, or have been captured. Recently they released WEAPON and WEAPON D mode. This gave you the option of fighting the first WEAPON to be awakened. It's name is Jade WEAPON, and you are able to take it on, after you defeat Zirconiade. Much like the Ultimate WEAPON in VII, you have to chase it across the world fighting it.
There are also special episodes released here and there. There was a special episode of Tseng, and one of legend released. These gave you more of a backstory to the Turks, and how they came to be. A special episode of Reno was released along side Crisis Core: Final Fantasy VII. This portrayed a key point in that game, from the Turks perspective of it.
It was said that America was going to see release of Before Crisis in 2006, but that has obviously come and gone. There has been no more word on when the release will be, or what company it will be on. There is currently a rumor stating that Sprint will be the main carrier. With the lack of cell phone Final Fantasy games released here (none have been yet) I almost doubt we will ever see this title.


Recently, I contacted Square-Enix to see if there would be a American release to Before Crisis, and this was their responce:

Thank you for contacting SQUARE ENIX Customer Support,

Nothing has been announced about a North American release
date for that title. This is not to say it will never
happen in the future, just currently SQUARE ENIX is
focusing on other projects. I hope this answers your
question and thank you for contacting SQUARE ENIX.

Thanks,
Neil- SQUARE ENIX Customer Support


Does this mean we will not get this title in America? Right now, it could go either way. With the lack of porting on Square-Enix's mobile phone games in America, the chances are slim.