5-12-2013
Zelda Kingdom is now open as the 10th game series covered in Final Fantasy Kingdom. I open it with 1-4 completed. Lots of great information, as well as optional areas, misc information, and great shots to accompany it. Be sure to check it out!.
10-26-2012
Dragon Age Kingdom has been given its new look. No more red font that is hard to see. Now it is crisp and very easy to read. Nothing new as of yet for Dragon Age. A lot of work still needs to be updated.
10-24-2012
Chrono Kingdom joins the others in the new updated look. This was definitely a fantastic game for me to cover, as I loved them both. Information a plenty inside!
10-22-2012
The newly added Dragon Warrior Kingdom has been given its new look.
10-22-2012
Disney Kingdom has been given its new look. Nothing new in ways of images or information, but new games are going to be added when the update is completed.
10-22-2012
Super Mario Kingdom has been given its new look. All of the games have been combined into a singular look, despite the love of having different game styles for the different games. New images abound, as well as some new information.
10-21-2012
Xenogears Kingdom has been given its new look. New images for almost every aspect covered so far. I will be replaying this game when the entire website is done, as there is even more information to put in.
9-19-2012
Kingdom Hearts Re: Coded and Dream Drop Distance have been added to Kingdom Hearts Kingdom. On top of the new addition, the entire section has been given updated images, and new information for almost every title! Be sure to check it out.
11-19-2011
Castlevania Order of Shadows has been added to the Castlevania Kingdom.

Order of Shadows has now made its way to Castlevania Kingdom. Castlevania has begun to grow faster than the other sites, and is reaching a possible completion place.
11-19-2011
Dragon Age II & DLC are added!

Dragon Age II, and its (currently) only DLC has been added to Dragon Age Kingdom. Though not yet complete, work will progress on it steadily from here on out. Look for more updates in the future.
09-14-2011
Dragon Age Kingdom opens today!!

Welcome Dragon Age Kingdom to the Final Fantasy Kingdom family! A long year it has taken to open this site, but it becomes the 7th series departure from the Final Fantasy beginnings. But it fits right in with its brethren perfectly!
09-02-2011
Added new content to Final Fantasy Kingdom!

Opened pages for Final Fantasy XIII-2, Crystal Chronicles Echoes of Time and My Life as a Dark Lord, Final Fantasy IV: After Years, and Dissidia 012. After Years also has a complete character page expanded from the main page.
08-25-2011
Super mario Kingdom has finally been updated!

After completing the new look for the site 2 1/2 years ago, Super Mario Kingdom also has received its new look. No real reason for the long overdo wait...just could not get to it. But here it is now!
08-14-2011
Gargoyles joins the Disney Kingdom!

Gargoyles, perhaps the most successful cartoon series ever, has finally made its way to the Disney Kingdom. This was one great fun game to play, and reminded me of growing up loving this show. Loved it so much I ended up getting a pirated version of the complete series, since Disney would not release them all!
08-14-2011
New titles & content for Castlevania Kingdom!

Castlevania 68000, Bloodlines, Legends, and 64 have been added to Castlevania Kingdom. Adventure and Belmonts Revenge now have complete stage maps for their games. And there is still more to come!
08-14-2011
New titles & content for Castlevania Kingdom!

Castlevania now has the additions of Haunted Castle, Vampire Killer, Adventure, Belmonts Revenge, Akumajou Dracula X: Chi no Rondo, and Lament of Innocence. Castlevania 1, 3, 4, Symphony of the Night, and Vampire Killer now have complete stage maps. And there is still more to come!
1-25-2009
Hi everyone. Sorry for the long silence, but there have been things going on beyond my control that has prevented my updating for some time. But I am back with the first update of the year.
Castlevania has now got four new titles covered, as well as being the first section to sport the new look for Final Fantasy Kingdom. I have opened Circle of the Moon, Harmony of Dissonance, Aria of Sorrow, and Dawn of Sorrow. Each complete with everything you want to know about the game. In the near future, about A week I would say, I will be able to add the Kingdom Hearts series to the site. The update of Final Fantasy Kingdom's look will be following very shortly.
Thank you for your patience, and continued support!
10-17-2008
After a very lengthy delay, I am pleased to announce that Tetra Master has finally been added to Final Fantasy IX. It took a long time to finally get the gist of the game enough to at least get basics, as well as finding some rules the game goes by for sure. I am still not positive if this is accurate to a Tee.
10-12-2008
I did a little fixing today. I redid the character and limit break images for Dirge of Cerberus. I have always thought them an eye sore, but just never got around to it. There are several new images, as well as the old familiar ones. Each far better than their originals.
Added the Alexandria Ferry to the transportation section of Final Fantasy IX.
Fixed a mistitle of the Support Materia in Crisis Core. Thank you Janet for bringing this to my attention.
Added character images for the final set of unreleased Dissidia characters. The final few are: Bartz and Exdeath from V
Terra Branford and Kefka Pallazzo from VI.
Sephiroth and Cloud Strife from VII
Final Fantasy Kingdom now boasts a grand total of 6,974 images, and growing. In the Final Fantasy section, there are 5300 images as of this day.
Castlevania Kingdom is second with 927 images.
Mario Kingdom is third with 420 images.
And in last place (for now) Disney Kingdom holds 327. This is difficult even for me to fathom that there is in fact this many images on my pc, as well as that much more waiting to be added. Cannot wait to get them there.
The addition in Final Fantasy IX was just the beginning of the completion of that title. I have severely strayed away from it, and it is so very near completion.
10-9-2008
I must say I am sorry for the lengthy delay in updates. I have been working really hard on this amount of stuff, and it has taken a lot of time.
Completed the job section, ability section, and Magick section for Final Fantasy Tactics. This now completes all the main information for this title. I am now going to begin on all the Misc. information found in the game, such as the Melee battles, Errands, and Midlight's Deep.
I have added Little Mermaid to the Disney Kingdom. This NES title was completely unknown to me, until I chanced upon it while looking for another game. There is quite a bit of information, as well as stage maps for this title. Be sure to check it out.
9-26-2008
Added the Items section to Final Fantasy Tactics.
Added Redemption Lyrics to the Dirge of Cerberus: Final Fantasy VII.
A section covering The Lion King video game has been opened to the Kingdom. This was, at first, supposed to be the only title by Disney alone that I was going to cover. I was covering it for the reason of its insane difficulty, despite the fact that it is a "Disney" title. Since then, I have begun some work on the Aladdin and Gargoyles video games by Disney. I have chosen to make these titles into Final Fantasy Kingdoms 3rd section titled: Disney Kingdom. Outside of the three titles listed here, I am not sure of what will be covered. I do not actually know of all the games made by Disney out right now. I will just surprise you with what goes in there. Being that they are, so far, pretty simple games in nature, I can most likely do these up fairly fast.
But I am in no way neglecting Final Fantasy Kingdom with this new addition.
For those who might find this to be the furthest leap from Final fantasy Kingdom as far as coverage goes, my first love was in fact Disney Animation, followed by Video games. Like Kingdom Hearts, this is truly a match made in heaven for me.
9-19-2008
The Armor, Accessories, and Helmets have been added to Final Fantasy Tactics. In addition the weapons and shields have been given updates to show who can equip them. There is more yet to ome from Tactics!
9-14-2008
I have now added the weapons and shields for Final Fantasy Tactics.
I have also updated news on Final Fantasy VII PS3. This was the responses I got from the Best Buy Advertisement found on the internet about a month ago. It, according to Best Buy's email, seems like there was a release date in motion for the remake of VII. Only time can tell.
9-13-2008
I should apologize for the lack of updates over the past few weeks. There has been so much going on, that has taken my attention away from FFK, that what should have taken a week took three. But I am pleased to announce the release of Super Mario Kingdom, as the next installment to the "Non Final Fantasy Kingdoms". Mario was a choice to do from the very beginning of me wanting to go outside of Final fantasy, because it is the most popular and most successful series in the gaming world. But we all know Castlevania took the top spot on that one. :)
I am currently covering Mario 1, 2, 3, and Mario World. I do not know if I will go into the 3-D games, as they just did not seem to be as fun for me to play. (Waiting for the torches and pitch forks to hit me on that comment).
I would also like to introduce to new members to Final fantasy Kingdom's family. The first has become a great ally to FFK. This is Final Fantasy Element. Run by Topgun, FFElement is a great site covering many different titles in the FF series, as well as other games outside of FF. Topgun has also become a good friend of mine with sound advice on certain things I am doing within my site, as well as other things in FFK as well. It was actually Topgun who made the suggestion of the different banners found in Mario kingdom. Stop on by FFelement, and take a look around. You will not be disappointed.
Our second new family member is Uberscore. This is a vast site covering almost every game ever made with reviews, cheats, codes, and a host of other information on your favorite title. If there is something you would like to know how to do, they have walkthroughs for many of the games covered. Want a review? They have them in official and fan reviews as well. Be sure to stop by there, and see the huge amount of information for yourself.
8-26-2008
Added Bestiary to Final Fantasy Tactics.
Added a new image for the Links section. I am going to be adding nice little tidbits of stuff like that all over the site.
8-23-2008
At the request of many visitors, I have opened a small news section to the home page. This section is powered by a partner of my server. There is a great deal of content about Final Fantasy and Square-Enix, but it is not limited to those topics. This is in a way pretty cool, since you can also look into other gaming news happening. In time, I will be providing my own news lines, but right now, my focus is still on making the content of the site.
Please feel free to comment on the news, and let me know what you think.

8-21-2008
Added summons to Final Fantasy Tactics.

8-20-2008
Added a Sprite comparison, and renamed the original sprite comparison to Bahamut. The new sprite comparison page features a look at the updates of Final Fantasy I, II, III, and IV over their respected releasees.

8-16-2008
Added a Multi Media section to Final Fantasy Kingdom. This now features a Sprite comparison of Bahamut through the main titles in the series, as well sa a vast release chart for all the titles in the series. The release chart also features the games not released in America.

8-15-2008
Completed the characters page for Tactics
Completed the character
Voices
Easter Eggs
lyrics
and Special Features for Spirits Within

8-14-2008
First I would like to welcome our new affiliate to Final Fantasy Kingdom. Please welcome Final Fantasy Tears.
This is a wonderfull website for information, forums, and just about anything Final Fantasy and beyond. Be sure to give them a visit.
Updated some images from VII.
Revised the History page. This will be a small work in progress for em. It is for some reason longer for me to write a small story about the history of the FFK, than it is for me to actually make pages for it =)

8-7-2008
Added several pages to XII, including:
The missing Items page from the original site (Dunno how I missed putting it in the menu)
Weapons
Armor
Accessories
And the gambits.
Added the character images for Onion Knight and Cloud of Darkness for Dissidia: Final Fantasy.
8-3-2008
Revised the History page.
Updated the character page for Dissidia, to include characters from III, IV, V, and VI.
Updated Final Fantasy XIII, Versus, and Agito, with new information on platform and release dates.
8-2-2008
I would first like to welcome the complete update for Final Fantasy Kingdom. It has been a few months in the making, but now I am pleased with the outcome of the site. As you can see, the main navigation for the game titles has been placed on the right, to accomidate the larger than life size and content. The left will have the site links, as well as the in-game links for the individual sections and kingdoms.
The affiliates page has been taken and combined with the affiliation request page, so it will be far easier for myself to add affiliates. The link to the page is found at the top of the Multi-Media section of every page in the kingdom.
Site updates
There has been a lot of additional sections created in Final Fantasy Kingdom. I think I have got the entire series covered until 2009! I hope =) Here is the new titles being covered:
Final Fantasy XI
Revenant Wings
Final Fantasy Versus XIII
Final Fantasy Agito XIII
Final Fantasy Tactics/War of the Lions
Tactics Advance
Tactics A2
Crystal Chronicles
Ring of Fates
Crystal Bearers
My Life as a King
The Spirits Within
Legend of the Crystals
Final Fantasy Unlimited
Dissidia: Final Fantasy (As well as the characters page for Dissidia)
With 15 new titles, this is fast becoming one of the biggest sites I have encountered, or had the pleasure of making. And my thanks as always goes to my friends, and my affiliates for your continued support. Look for new information to be added weekly now.
7-11-2008
Completed the Minerva page for Crisis Core.
Added the World Map to Final Fantasy XII.
7-10-2008
I have added the Materia section to Crisis Core: Final Fantasy VII, as well as the world map for Final Fantasy X. Yes, work has begun again on Final Fantasy Kingdom, but there is more to come outside of Final fantasy!
6-30-2008
While on vacation, I was without my files for the Kingdom. I was unable to work on anything within Final Fantasy Kingdom, but that did not stop me from making something new.
I am pleased to bring out the first NON-Fianl Fantasy section to the kingdom. This has been named Castlevania Kingdom. In this section, you can endulge in a great series spanning a full 23 years. The first title was released in 1985 on the NES, and has since become a major series in the gaming world. Though I currently only cover six titles, I plan on playing through as many of them as I can, so as to place them in the Castlevania Kingdom as well. But for now, I am getting back into completing the Final Fantasy series.
6-14-2008
Completed the Materia Fusion pages for Crisis Core. Included is a page with full charts for Materia Fusion.
6-12-2008
Completed the Accessories page for X-2.
Re-added the characters for Final Fantasy XII. Thank God for "catched pages" on the internet! =)
Also fixed about 98% of the broken links. In the next general site update, I will also include the page for Final Fantasy VII PS3, which was forgotten.
6-10-2008
Unvieled the new look For Final Fantasy Kingdom. Though there are still some minor bugs and broken links, the site is all here again. In the next few days, I will be going through and fixing any mistakes with links and such. Please be patient with me.
5-6-2008
Completed the Accessories, Items, and Shop List pages for Crisis Core.
5-4-2008
Completed the Magic and Summons pages for Crisis Core.
Completed the Technicks for XII.
4-28-2008
Completed the DMW and Limit Skills page for Crisis Core.
Completed the Items page for X and X-2.
Completed the Accessories for X-2.
Completed the Items and Bazaar for XII.
4-24-2008
There is quite a bit going on right now. First i am proud to open Final Fantasy X, X-2, XII, and XIII. Though not complete, they are being given pages quite quickly. Also now that I have finished Crisis Core: Final fantasy VII, I have changed the CG scenes on the main page to the English versions, as well as improved the images for the characters. This title has become top priority, since the demand to see it is higher than the other sites. Hopefully with little to get in the way, These three sites will be complete by the 4th of July.
4-1-2008
With a long delay to do with making maps, and getting information, I am pleased to present not only Final Fantasy II Advance; which completes the Finest Fantasy for Advance, but I am pleased to present a Playstaion as well as the original Nintendo version.
I have added not only the maps of the bonus areas, I also made world maps for both Final Fantasy I and II Advance. I hope you enjoy the new sites.
3-17-2008
I am pleased to finally say that Final Fantasy Advance (Dawn of Souls) has finally been completed. All the bonus sections have been completed, along with full size maps of every area in the dungeons.
Though I have not yet completed IX, I have chosen to go ahead with the installation of Final Fantasy II Advance. This will mean the completion of the Finest Fantasy for Advance section of the Kingdom. I do not know for sure, but this could take anywhere from a week to a month to complete, depending on the detail of the new areas, as well as the additions to the game. I hope this will please the fans that come and see the Advance sections regularly. There is a far larger fan base for these titles than I first thought.
3-5-2008
I am sorry for the lack of updates. A bout with he flu, as well as other more fun things have slowed progress down a bit.
After a great amount of demand from visitors, I have decided to go ahead with the Advance site some more. Today I open Final fantasy Dawn of Souls. Though the bestiary, and the the maps for Whisperwind Cove are not complete, the rest of the site can be viewed.
As with the other bonus areas in the advance games, Final Fantasy Advance has maps of each of the bonus areas rooms, with boss strategies for each boss there. Check her out. I should have the bestiary complete within the week. I am looking for the elusive Tyrannosaur.
2-22-2008
After some complications, mostly trying to get the enemies Stilva, Tonberry, and Mimic, I can say the bestiary for Final Fantasy IX is complete.
Also thank you Steve for reminding me of the minor bosses that fight with Steiner. I have gone back and added Benero, Zenero, Weimar, and Haagen to the bosses. There are going to be some new games began now that IX is near completion. Keep an open eye out for them!
2-16-2008
Completed the Item and Weapons pages. The weapons come complete with the abilities you can learn, and the AP required to learn them.
Added the Ragtime Mouse, Friendly creatures, and Ordering the Pluto Knights to the side Quests.
2-9-2008
There is quite a bit of new stuff this time. I have added the side quests for Excalibur, Excalibur II, Treasure Hunting Rank, Renaming characters, Final Fantasy III music, Ruby's intervention, and Crime and Punishment ATE to the side quest section.
I completed the Chocograph section with the additions of the Dead Pepper locations, and the extra stuff you can get in Chocobo's Paradise afterwards.
I added the Funny Shots, Mognet, and Melodies of Life lyrics pages. These are considered by me at the time, to be complete. There are a couple of neat video's for the Melodies of Life.
And finally I opened the optional boss page with strategies for Tantarian, and Hades. You can also find a complete Synthesis list for Hades there.
2-6-2008
Added the Invincible, Chocobo, and Cargo Ship to the transportation. I also completed the Stellazio coin, and Chocobo Hot and Cold pages. Added the Mini Game section with Jump Roping, and Racing Hippaul. Daggers true name has been added to the side quest section.
2-4-2008
Added the two Hilda Garde airships to the transportation, and completed the Auction House and Monster Arena side Quests.
I also added Exact locations of the Chocograph's in that section. These can be seen by clicking the blue number next to the marker images.
Added the Aquarius and Capricorn coin images.
1-31-2008
There have been several new pages added to Final Fantasy IX. There is now a Stellazio, Transportation, Chocogragh, and Side Quest page. The Stellazio page is complete, minus a few images.
The others are near completion. The only Side Quest covered at this time is the Coffee quest.
1-26-2008
Final Fantasy IX is now open to the public. Though not completed, there are several sections already complete. Characters, Trance, Abilities, Skills, Magic, Blue Magic, Eidolons, Bosses, and World Maps are just the beginning.
1-20-2008
Site News-
There has been a lot of things going on with Final Fantasy Kingdom. In the last month we have become affiliates with 2 new sites. Welcome Final Fantasy Project, and Final Fantasy World. Hop on over, and take a look at these great sites. They are great sites covering the Final Fantasy titles you love.
There is also a new link database, where you can find links to other great gaming sites. Hopefully in time, this will be full to the gill with sites that you can find information on what you are looking for.
Games-
Final Fantasy VIII has finally been given the site overhaul, thus completing the entire site as it is. There has been a great many additions to VIII in the process.
Almost all the images have been recaptured with crisper pictures, thanks to Video Game Sprites. The kingdom was given a PS1 emulator that plays off the disks, rather than roms.
With the improved images, I have added around 50 new images, covering requests for such things as the exact location of the card queen on Disk 4.
There has been more information added to the bestiary/boss, GF, magic, and Triple Triad sections. The rules for Triple Triad have beeen updated with better explanations of the rules.
A transportation and Omega Weapon page have also been added.
12-10-2007
It is a bit early, but happy second anniversary Final Fantasy Kingdom! In celebration of the occasion, I am proud to finally unviel Final Fantasy VII's new look. And as a small treat, I have added a few more things.
The site has been given a new, improved look. It is by far better than the last few tries on getting a cleaner-looking site.
Games- There has been the addition of the Compilation of Final fantasy VII sites. This includes Before Crisis, Crisis Core, Last Order, Maiden who Travels the Planet, On the Way to a Smile, Advent Children, and the Dirge of Cerberus. All sites are considered complete eccept for Before Crisis, and Crisis Core, but there will most likely be additions here and there.
To the site- I have added a "History" page, and a "Link to us" page to the Kingdom. I have also updated the Contact area, fixing some of the glitches mentioned to me in emails.
This is by far the greatest update so far. And there is still a lot more to come!
10-30-2007
In a 2 day marathon of work, I am pleased to say not only has Final Fantasy been added to the kingdom's main site, but I have also included a separate PS1 remake site within it. So you will now be able to look up anything from either installment. This is the last of the updated sites to be incorporated into the main site. With VII nearing completion of its overhaul, and the beginning of VIII's overhaul in progress, it will not be long before I can finally get back to working on a new title in the main series.
10-28-2007
After a very lengthy delay, I can finally say that Final Fantasy V Advance is now complete. The Sealed Temple has been complete. It includes strategies for all the bosses, and maps for every section of it. Also, there has been a lot of work going on, in a attempt to combine the Kingdom to one website, rather than multiple sites. Final Fantasy II, III, IV, V, VI, and Mystic Quest have been put into the main site. VII, and VIII will be placed in with their overhauls.
10-10-2007
I am pleased to announce the opening of Final Fantasy IV Advance to the Kingdom. This has been the most extensive project yet. Not only do visitors get the new enemy and bosses, weapons, armor, items, and anything else new, but there are also complete maps to the Cave of Trials and the Lunar Ruins.
Since this was successful, I took the bit of time to do complete maps for Final Fantasy VI Advances Dragon's Den as well. I hope each section can be better used with these maps for you to use as a guide.
Now the record for most pages in a site goes to Finest Fantasy For Advance with 126 to date! I do not think there will be another site that is bigger for a long, long time.
8-30-2007
In a all time first, Final Fantasy Kingdom is the first place to view all the new sprites for Final Fantasy VI Advance! It is now here in the Kingdom complete with new translations, as well as walk through's for the new area's in the game. Final Fantasy VI at the same time has been given its complete update. I added missing enemy and bosses, and fixed a lot of mistakes that were made the first time around. I hope you enjoy both of them!
Look for V Advance Sealed Temple, IV Advance, and VII in the next update!
4-24-2007
I am pleased to announce that Final Fantasy II, III, IV, and V have been given the completely new look. I am also pleased to announce the Game Boy Advance versions of the games (released under the "Finest Fantasy For Advance" title) have now been included. Though all the titles are not yet complete, Final Fantasy V Advance has been 99.9% done, and added to the kingdom. There is ever more to come!
2-3-2007
I have been working on a new look for the last month or so. After many e-mails suggesting I change the appearance of the older sites, I began using what I have learned to get a look I truely enjoy. I have also decided that this will be done throughout the entire site. Today I am proud to give you the fruits of the last month. I have completely redone Final Fantasy Kingdom's home page, as well as Final Fantasy. I hope you are as proud of the new look and changes as I am.
1-21-2007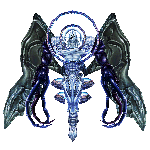 image number 3,000 has made it into Final Fantasy Kingdom. It belongs to "Necron", the final boss in IX.
Final Fantasy VIII missed having the 3,000th image by only 63. Close call.
1-19-2007
With a three month delay, due to Final Fantasy XII, and Dirge of Cerberus: Final Fantasy VII being released, I am proud to give you Final Fantasy VIII. This has been the most challenging site to date, with tons of information on everything I could possibly think of. It was a labor of love and hate for me. I love the game, but hated all the work! Still, I am very proud of this site. it now holds the record for most pages, with 72.
10-21-2006
I am proud to announce that the largest Final Fantasy title has finally come to the kingdom. Final Fantasy VII has finally been added. There has been a lot of achievement in Final Fantasy VII. It is also a personal goal of mine to see this site done. With over 500 images, and 67 pages of information, not only is Final Fantasy VII the most popular title, but it is now the biggest site in the kingdom.
9-30-06

image # 2,000 has been added to Final Fantasy Kingdom. It belongs to Final Fantasy VII, in the form of Yuffie's ultimate weapon: "Conformer".
it is hard to believe that it took five games to get 1,000 images, and only two games to get another 1,000.
9-23-2006
Just a few days over five months from beginning the Final Fantasy Kingdom, I am proud to announce the completion of Final Fantasy VI. This is one of my personal favorites in the entire series, and thus it was something special for me to complete.
And shortly the one everyone has been screaming for…..
9-11-2006
The Final Fantasy Kingdom has been given the ok to ® and © the new Final Fantasy Kingdom logo.
It is by far the greatest feeling, having your own stamp on the world!.
8-31-2006
Final Fantasy V has been completed. There were serious delays in getting it done due to a new job, learning html coding, and my friend Cody gave me a copy of Photoshop. This has enabled me to make huge differences in images, re-sizing them, etc. without Photoshop; I would not have been able to do this. So it is to my friend Cody, that I dedicate Final Fantasy V to. My sincerest thanks for your help
8-26-06

I am pleased to announce that the 1,000th image has been placed in the website. This title belongs to the "Image" enemy. As this is something of a milestone for the site. I have chosen to place the image of every 1,000 here.
I wonder how many images will be placed, when the site is complete?
6-3-2006
With several delays in the workings, I am pleased to present Final Fantasy IV. I must apologize for the delays. When it came time to do the enemies, I had a rough time deciding whether or not I wanted to go with the original SNES names. I, however did not realize all the name changes, and chose to go with the more known PS1 version. This is the Final Fantasy title that started the obsession over seas.
5-16-2006
Final Fantasy III has finally been completed. This has by far been the hardest one to complete. Most of my information was taken from an emulated version, found on the internet. This information was then cross-referenced with the far and few other FFIII sites I found.
This also completes the Nintendo generation of Final Fantasy. It is now time to get into the games that began the series fan base in America.
5-4-2006
Final Fantasy II has been added to the kingdom. I also added a site navigator through through the games in the top of the home pages. These will be added to each game that is completed.
5-2-2006
final Fantasy has been completed, and uploaded to the Final Fantasy Kingdom.
4-29-2006
I have completed the affiliates page. It has no images yet, but I am working on getting those placed. I hope, in time, there will be many more added.
4-21-2006
Due to a complete system virus going through my site host a few days ago, I lost almost everything in the original Final Fantasy Kingdom. So, it is with a great sigh of frustration, that I have begun to rebuild Final Fantasy Kingdom.
and again, I would like to thank everyone who has been supporting me, in getting this up and running. It will be complete someday. I promise.