Crisis Core DMW Limit Skills
The DMW when the three images match up, will give Zack a Limit Break, Summon, or Special Limit. These are powerful attacks, or Limits that grant special abilities. Though at first it seems like a pain, it becomes more and more of a great addition to the fights. It is imperative to find all the DMW images, to make full use of Zack's Limit Skills.
In the beginning, Zack has Only Angeal's DMW, but that does not mean he still cannot get a Limit Break from any other image. A triple shadow image match will grant him a Cross Slash Limit Skill. Fans of VII will remember this as Clouds Limit Break. Though it is useful in the beginning of the game, it quickly becomes almost obsolete.
There are some images gotten through the main story. They are mostly the character images. The others are buried in missions. The missions to unlock them are as follows: Ifrit Materia: Complete Mission 8-1-1. This will be open in Chapter 2.
Bahamut Materia: Complete Mission 8-1-4. This will be available in Chapter 3.
Odin Materia: Complete Mission 8-1-6. This will also be available in Chapter 3.
Bahamut Fury Materia: Complete Mission 8-5-6. This will be available any time after Chapter 3.
Cactuar: Complete Mission 3-1-3 after the beginning of Chapter 3. Then complete Missions 10-1-1, 1-2, and 1-3.
Tonberry: Defeat the Tonberry in Mission 6-1-5 any time after Chapter 2. Then complete Missions 10-2-1, 2-2, and 2-3.
Magic Pot: Must fulfill the requirements asked by the Magic Pot in Mission 10-2-3. He will want you to use Jump, Fira, Gravity, and Assault Twister on him.
Cait Sith: Find the Cait Sith's Megaphone item in the chest in Mission 8-4-3.
Mog: Find the Moogle's Amulet behind you where you begin Mission 8-4-4.

The Phoenix Materia is not gotten through the story, or the missions. You will not get a chance to get this DMW, until you visit Nibelheim. You must partake in the Seven Wonders side quest to get it.
| | | | | | | | |
| --- | --- | --- | --- | --- | --- | --- | --- |
| Character | Limit | LV 1 | LV 2 | LV 3 | LV 4 | LV 5 | Description |
| | Chain Slash | 48 | 54 | 60 | 66 | 76 | Deals damage to one enemy |
Character
Limit

LV 1

LV 2

LV 3

LV 4

LV 5

Description
Octaslash

9

11

15

48

22

Hits enemy 8 times with sword
Rush Assault (A)

6

7

8

9

10

Deals damage to enemy 7 times. Preceds B
Rush Assault (B)

7

8

9

10

11

Deals damage to enemy 7 times. Preceds C
Rush Assault (C)

12

18

20

24

32

Deals damage to enemy and inflicts stun.
Air Strike

40

44

48

64

72

Deals damage to all enemies
Meteor Shot

44

48

64

72

80

Deals damage to all enemies
Healing Wave

-

-

-

-

-

Causes invincible satus, and restores HP, MP, and AP eqqual to maximum values
Lucky Stars

-

-

-

-

-

Gives critical status and increases Limit Gauge equal to Limit Break level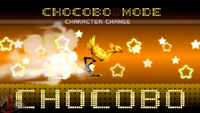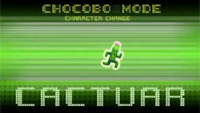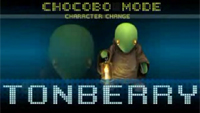 | | | | | | | | |
| --- | --- | --- | --- | --- | --- | --- | --- |
| Character | Limit | LV 1 | LV 2 | LV 3 | LV 4 | LV 5 | Description |
| | Hellfire | 52 | 56 | 60 | 64 | 77 | Deals damage to all enemies ignoring SPR |
| | Megaflare | 58 | 65 | 66 | 70 | 84 | Deals damage to all enemies ignoring SPR |
| | Exaflare | 70 | 74 | 78 | 82 | 96 | Deals damage to all enemies ignoring SPR |
| | Zantetsuken | - | - | - | - | - | Instant death affecting all enemies. Probability=(Zack's LV-enemy LV)/10=(255-enemy VIT)2.55% |
| | Rebirth Flame | 48 | 52 | 56 | 60 | 78 | Deals damage to all enemies ignoring SPR, and gives Zack Raise status |
| | Apocalypse | 66 | 76 | 86 | 96 | 120 | Deals damage to all enemies |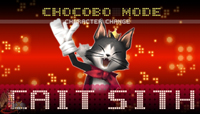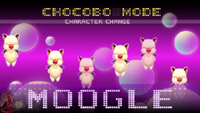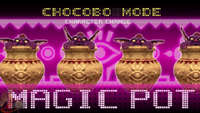 | | | | | | | | |
| --- | --- | --- | --- | --- | --- | --- | --- |
| Character | Limit | LV 1 | LV 2 | LV 3 | LV 4 | LV 5 | Description |
| | Chocobo Stomp | 48 | 54 | 58 | 64 | 72 | Deals damage to all enemies ignoring VIT |
| | 1000 Needles | - | - | - | - | - | Deals damage to enemies 18 times, evenly spread across the battlefield |
| | Murderous Thrust | 52 | 60 | 64 | 68 | 78 | Deals damage to all enemies ignoring VIT |
| | Courage Boost | - | - | - | - | - | Cures Poison, Stop, Silence & Stun, and gives Zack endure, barrier, mbarrier, no MP/AP cost, null damage/magic damage |
| | Moogle Power | - | - | - | - | - | Gives Regen status, and levels up all Zack's equipped Materia equal to limit level |
| | Item Mugger | - | - | - | - | - | Acquires items and Materia from a preset list (see below) based on limit level |
| | |
| --- | --- |
| Limit Level | Possible spoils |
| Level 1 | Curaga, Drain, Graviga, Libra |
| Level 2 | Iron Bangle, Titanium Bangle, Carbon Bangle, Platinum Bangle |
| Level 3 | Kaiser Knuckle, Shinra Beta+, Royal Crown, Crystal Orb |
| Level 4 | Elixir x5, Elixir x 10, Phoenix Down, Phoenix Down x3 |
| Level 5 | Ribbon, Gold Bar, Gold Bar x3, Gold Bar x5 |