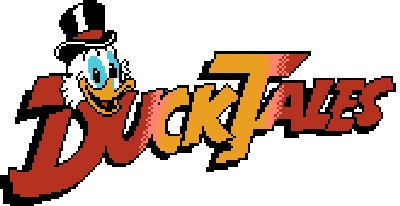 Items & Treasures

Mini-Diamond
Worth $2000.00


Large white Diamond
Worth $10,000.00


Large Red Diamond
Worth $50,000.00
Scrooge Doll
Grants an extra life

Magical Coin
Grants invisibility for a short time.


Ice Cream Cone
Restores a single HP.

Birthday Cake
Restores all HP.

HP Star
Grants an additional HP
---
Treasures
---

Scepter of the Incan King
Defeat Zarduck.

Coin of the Lost Realm
Defeat Magica Despell.

Diamond of the Inner Earth
Defeat King Slime.

Crown of Genghis Khan
Defeat the Abominable Snowman.

Green Cheese of Longetivity
Defeat the Moon Rat.

Golden Ring
Hidden in the African Mines. Worth $1,000,000.00.

Golden Plate
Hidden on the Moon. Worth $1,000,000.00.