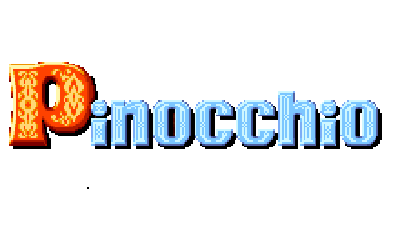 Characters

Pinocchio
The little wooden puppet who was brought to life from Geppetto's wish. He is trying to become a real boy, with the help of his friend/conscience Jiminy Cricket.


Jiminy Cricket
Loyal friend and conscience to Pinocchio, Jiminy is charged with teaching the boy the difference between right and wrong. He also has been trying to teach him about temptation and how to avoid it. He has some difficulty getting through to Pinocchio, but his efforts usually pay off in the end.



Geppetto
A kindly old toy maker, who has spent his life making children all over smile with happiness. One evening, he created a wonderful marionette...you know...a puppet. He gave him the name Pinocchio. When he wished upon a star that night, the Blue Fairy came, and granted him the wish he so desired.




Honest John
John Worthington Foulfellow, otherwise known as Honest John, is a fast-talking, smooth swindler of the greatest..or ahem foulest kind. He is quick to seize several opportunities to swindle Pinocchio into doing things the little puppet would not normally do. He and his sidekick Gideon are never one to turn down a job, no matter what the danger may be.




Gideon
Ah Gideon, the silent not so smart one of the duo. Honest John's sidekick friend shows a little less than average smarts, but some would think this is simply a guise to fool everyone into thinking he is not smart. He is ever quick to spot a chance to seize an opportunity, and get a quick pick pocket in or swipe of something.

Lampwick
Not really a bad kid, just a boy who easily gets into mischief. He befriends Pinocchio as they travel to Pleasure Island, and kind of takes a liking to him. It is not known though what may lay in store for this boy or Pinocchio.





Coachman
The Coachman is both a evil and wicked man, with a heart of the blackest depths. He is rounding boys up to a trip to Pleasure Island. But what lies in store for these boys is nothing remotely close to pleasurable. It is down right frightening for these young children.

Blue Fairy
Graceful and elegant, the Blue Fairy came from the wishing star, and granted Pinocchio life because Geppetto wished for it to be so. She has charged Jiminy Cricket as Pinocchio's official conscience, and has set him the task of helping Pinocchio to become a real boy.