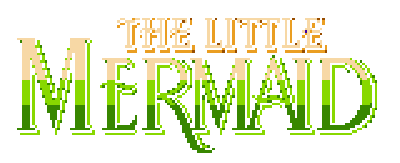 Characters

Ariel is the only playable character in The Little Mermaid.
Ariel is the headstrong teenager, who has fallen in love with a human prince named Eric. When she discovers that Ursula, the evil Sea Witch has gained control of the oceans, she turns back into a mermaid to stop her.
Ariel has a bubble attack that shoots from her fins, and can be made more powerful with certain items. These bubble encase her enemies, and allow her to use them as weapons.