Vincent's Past
If you take the time to get Vincent, you will get a bit of a background when waking him up. He will discuss some things, though he does leave it kind of vague. But there is more of a connection between Vincent and Sephiroth, Shinra, and Hojo that one would think. You also discover some very interesting things about a lady named Lucrecia and her son...Sephiroth.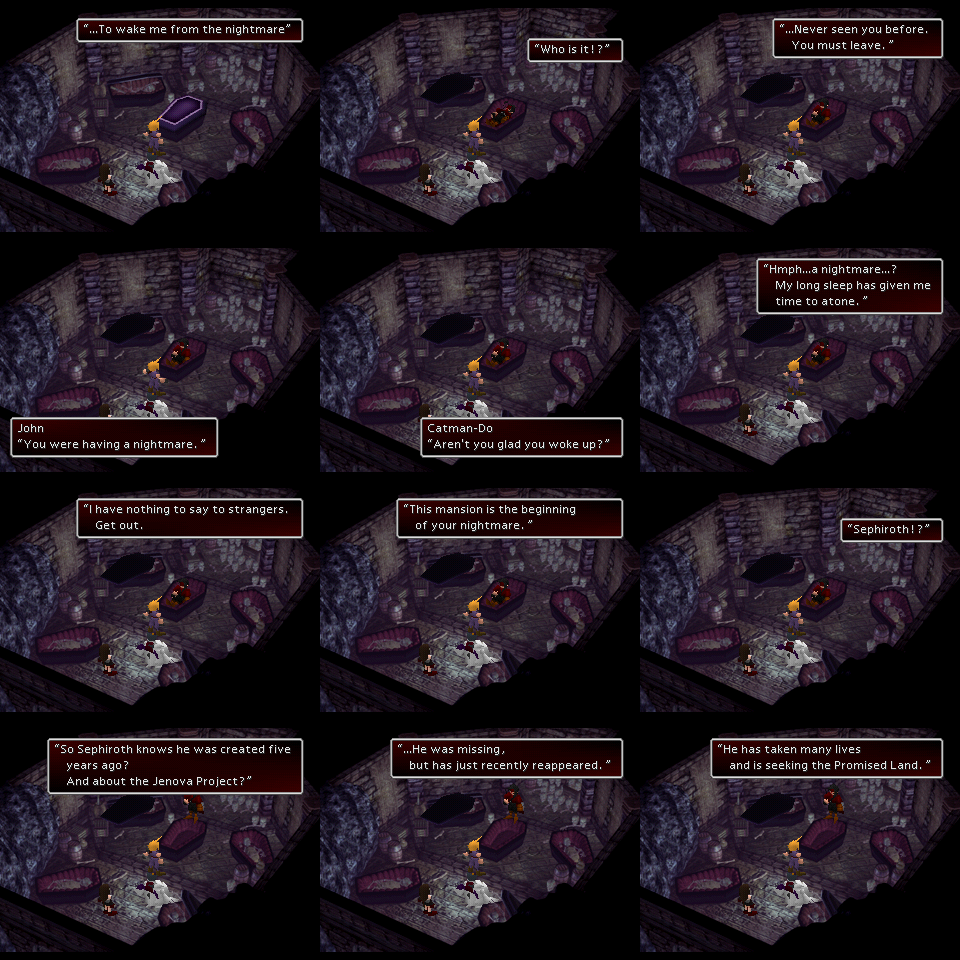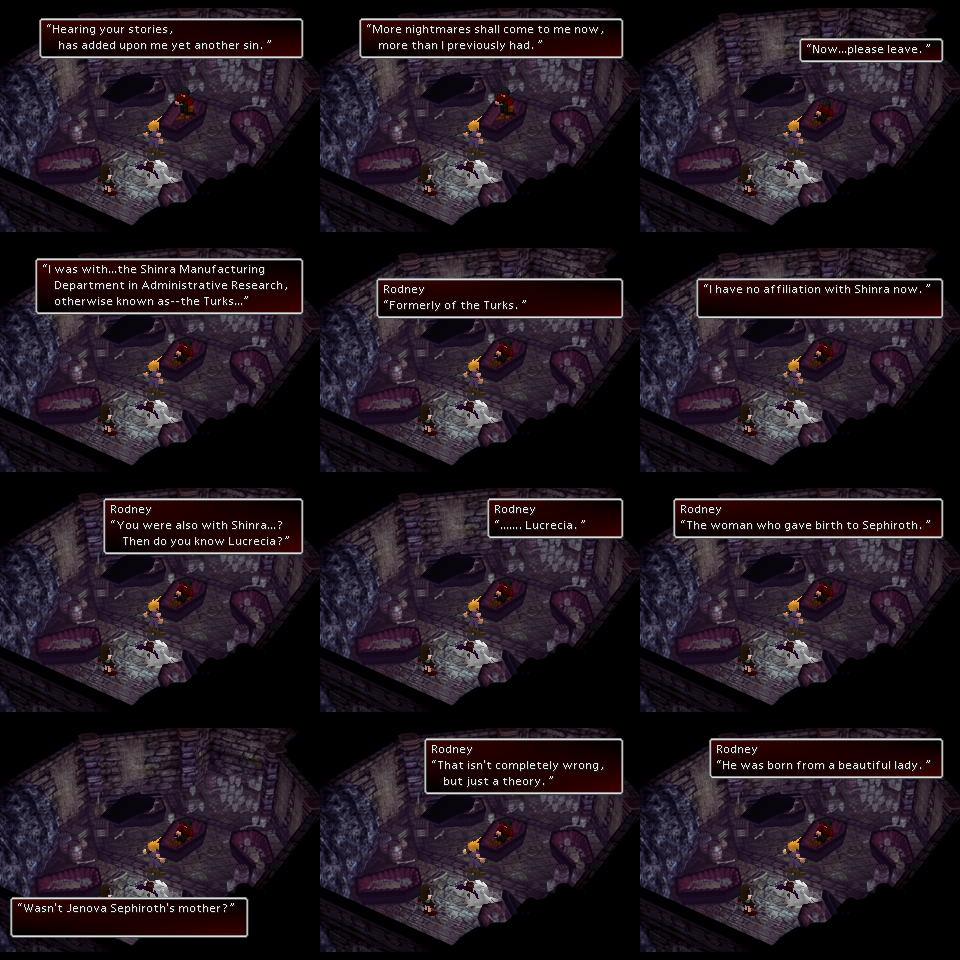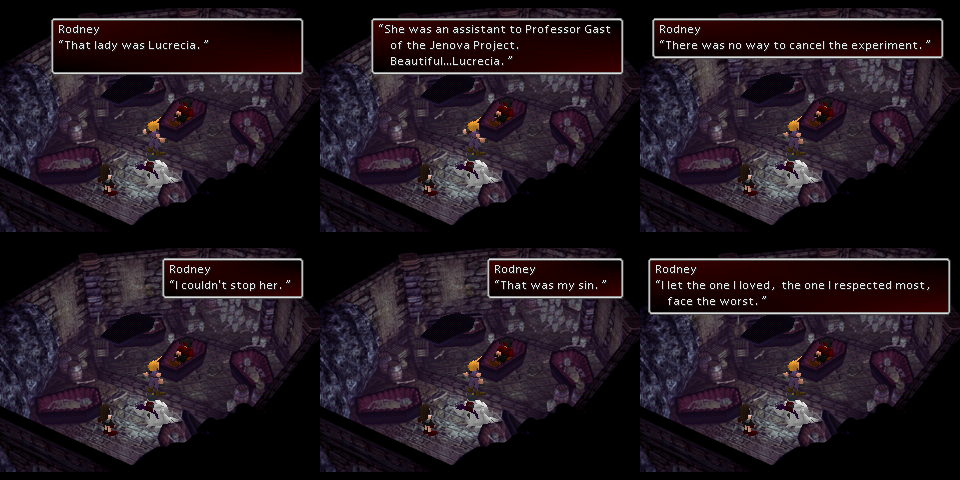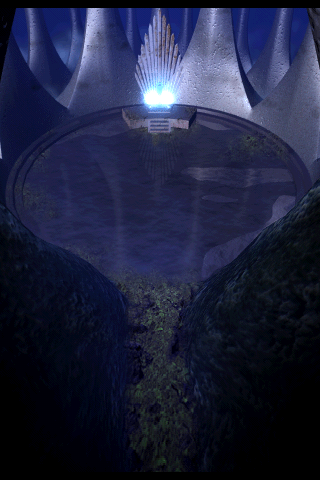 You will not have anything else from Vincent, until Disk 2. This is where you really get into the history of this man. Why he transforms into monsters, and what his actual connection to everything is.
when you acquire the submarine, or a Green/Black Chocobo, head to the lake West of the Gold Saucer. Place Vincent in your party and head inside.
Here you will come across Lucrecia. She is somehow still alive...unable to disolve into the Lifestream. Here Vincent gets a flashback of what happened all those many years ago.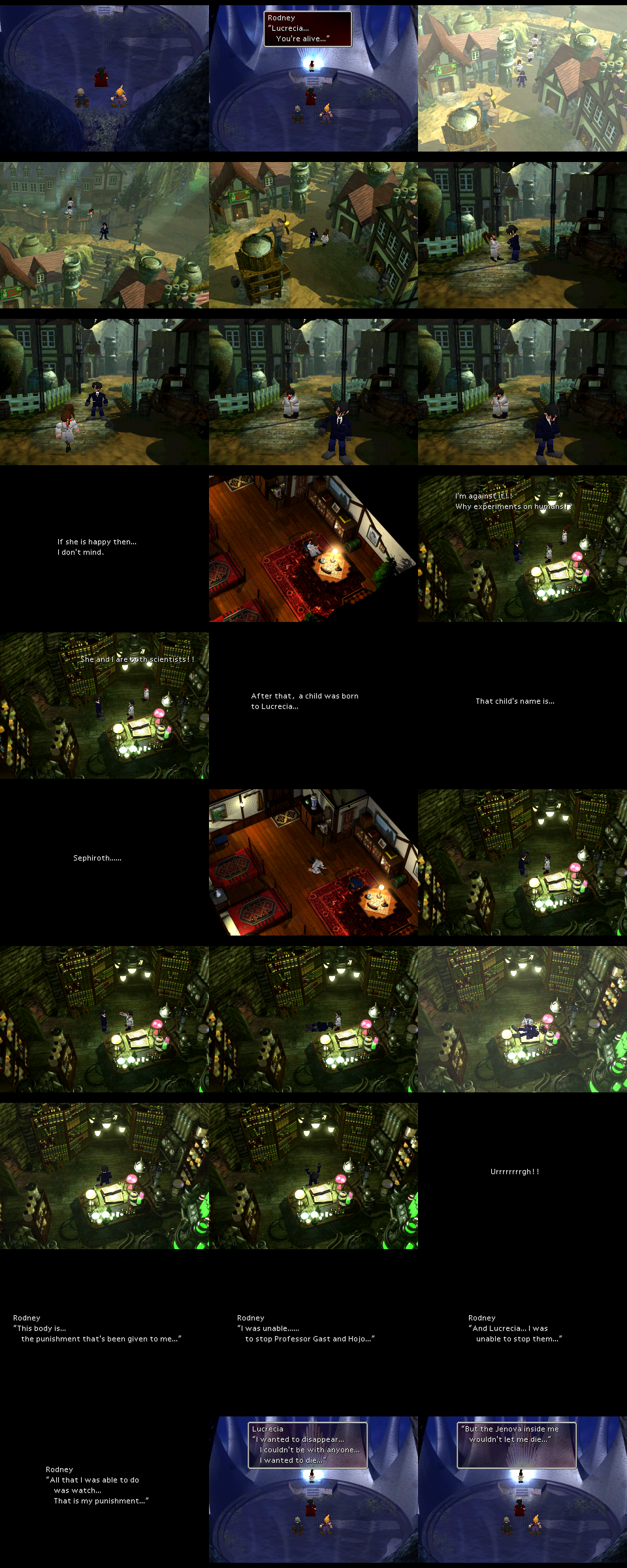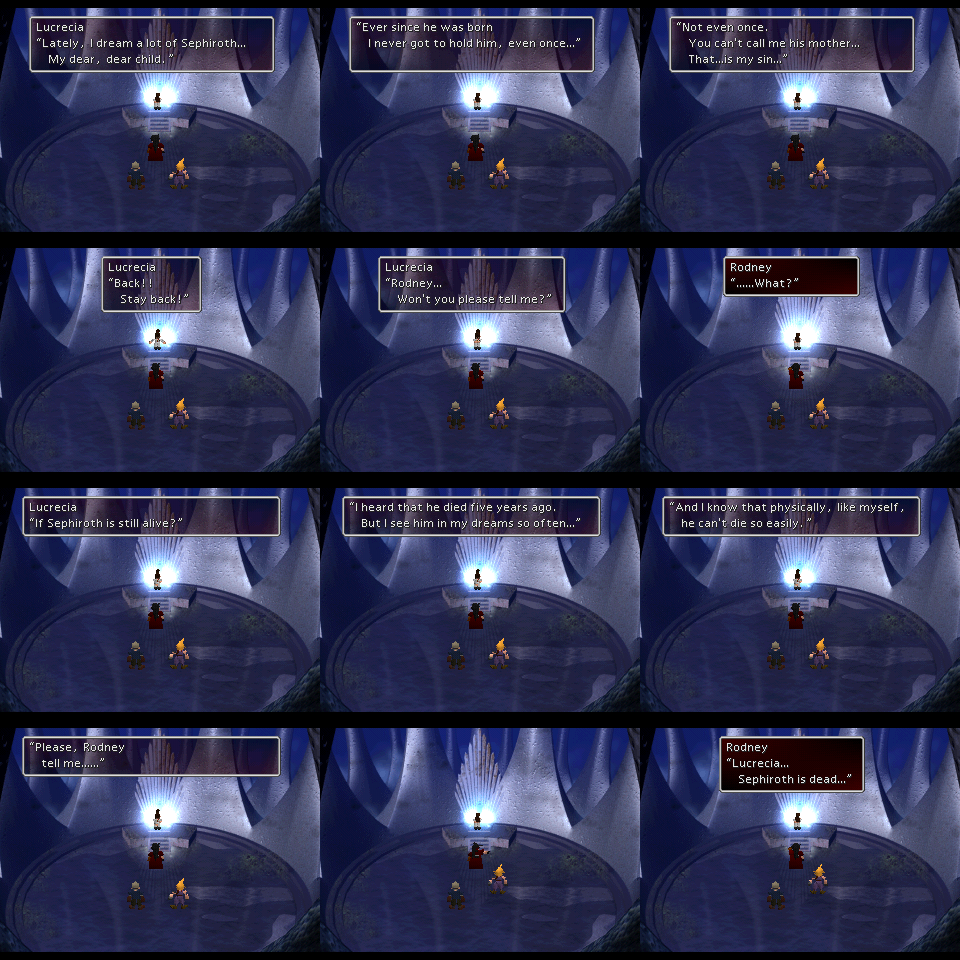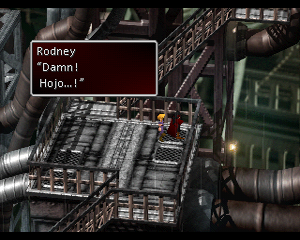 This was a tremendous amount of information on Vincent, but it does not end there. But this is not all there is to it either. When you return to Midgar to stop Hojo, there is some more information you can gain about Sephiroth and Vincent. If you do not have Vincent in your party, (Seen left) he will be standing on the stairs of the Sister Ray. He curses Hojo, whome he knows only is responsable for Lucrecia's experimentation that brought about Sephiroth.
If you bring Vincent into the fight with Hojo, he will make the discovery you make, and has some words for Hojo himself.
After the assualt on Midgar is over, you can take Vincent back to Lucrecia's Cave on Disk 3. Here, she has left him with gifts to aid in the comming battle. His Ultimate Limit Break and Weapon.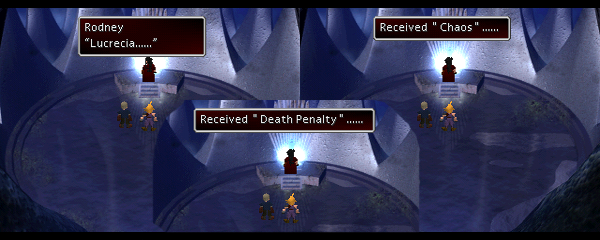 As we all know there is so much more to Vincent than what is right here. But it is interesting to get this, easy to miss, information from the original game. We know there is a strong connection between Vincent, Lucrecia, Chaos and the planet. The experiments should have killed him, yet did not...why? Those questions are answered in Dirge of Cerberus: Final Fantasy VII. Vincent's history of events is one of the most engrossing backstories of the entire series.