3-11-1998
11-27-1997
1998
-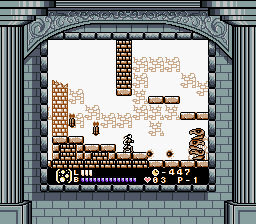 The year is 1450. A man made a deal with evil to become immortal and conquer the world. Having taken the deal, he became a feared monster in the world. He summoned evil demons from the underworld and sent them out to overthrow the entire European continent. His name... Count Dracula, and nobody dared to oppose his might.
The Belmont family, a house of nobles living in a remote area of Transylvania, had a young girl with powers not possessed by common folk. Sonia Belmont was raised by her grandfather. He trained her entire life to use the Vampire Killer, a legendary weapon of the Belmonts.
One night, when Sonia was 17, she encountered Alucard, and formed a bond with him. He was the son of this feared Count Dracula, but he had decided to turn away from him and his evil deeds. He was out to stop his unholy father from bringing harm to more people.
The mansion where Sonia was born was suddenly attacked one day by grotesque monsters. When Sonia returned, she found her grandfather mortally wounded. With his last breath, he passed his whip on to her and told Sonia to use her special abilities to rid the land of evil.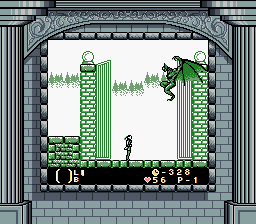 Released in 1997, Castlevania Legends marks the 3rd title to come out on Gamboy's hand held system. It was odd that Konami went with the GB release, since the Gameboy Color was due to release within a few months, and this certainly would have helped boost sales. That being said, it does work for the GB Color, and is the first title to work on multiple handheled systems.
Well, if you were to compare Legends to the first two releases, it is better than Adventure, but for some reason it seems like a step backwards from Belmont's Revenge.
Story wise, Legends is better than most titles of the time, but it does not hold well. At the time of release, this was supposed to be the first Castlevania in the time line. We now know that to not be true. This is a tale about the only female Belmont to grace castlevania, Sonia Belmont. She has been raised to use her families legendary Vampire Killer whip against evil. Somewhere she bonds with Alucard, who is Dracula's estranged son. She decides to confront the Dark Lord, after his minnions lay siege to her home, and kill her grandfather. Simple sweet, and very to the point.
Graphics were one of the major upsets for the game. Of course the blurriness of Adventure and Belmont's Revenge are gone, but the graphics are no better than Adventure. It almost seems like their counterpart. Considering the time of release places this game 8 years ahead. Graphically speaking the improvements should have been MUCH higher in terms of graphics. But it was completely disapointing.
Scoring was another upset. With the fantastic music found in most other titles, this one was just not up to par with the Castlevania Legacy. Of course it had good sound effects, but musically speaking it sucked.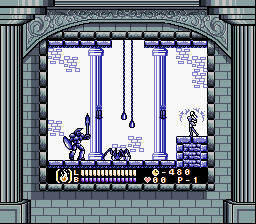 Gameplay is not horrible...if you love bats, bats, and more bats. There is some enemy difficulty, and for those who love Sub-Weapons, this one is frustrating. Rather than having the typical weapons of Holy water, Axes, etc, these are found throughout the game to collect for different endings. Sonia is not without extra firepower though. She has her own set of "Souls" that range from a fire attack to healing. And she also has a Burning Mode, that gives her invincibility. There is little in the way of difficulty, outside of some of the enemies being unreachably hard to hit before they hit you....bats! Otherwise this does not seem to have the difficulty Castlevania is loved/hated for. There is also the ability to use Passwords for levels, so you do not have to play through the entire game at once.
Overall Casltevania Legends is not a bad game, but it was not what fans were wanting or expected. This was the beginning of the upset with the company in disapointing releases for some time. Especially with Symphony of the Night being released less than a year before. For hand helds, it certainly has some higher points than the first two releases, but is really no more than a counterpart, rather than improvement. If you are a fan, you will like this game. But if you are new to the world of Castlevania, this one could easily steer you from playing any others.