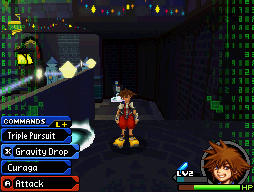 System Sectors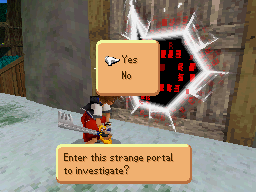 System Sectors replace the Debug Areas that appeared in Kingdom Hearts Coded. They can be accessed through Backdoors, and are found in virtually every world. (Castle Oblivion has no System Sectors) A System Sector can (And most times will) have several different floors. Once one floor is cleared, a transport appears in the form of a column of light, allowing Data-Sora to move up a floor. Once he has passed all of the floors, a terminal will open allowing him to return to the world.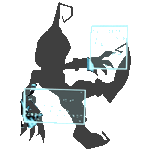 Inside each Sector reside bugs. If a section of the Sector is colored red, there are certain enemies with colored grids around them, (Shown right) that must be destroyed before you can advance. The grid color is different with each floor. Sometimes it is yellow, red, green, etc. Once Data-Sora has defeated bugged Heartless, the room will become blue. Defeating Heartless and destroying Bug Blox will earn Data-Sora SP. Once Data-Sora leaves the Sector, he will be prompted to redeem his SP for rewards You have no choice in the matter. You have to either redeem on prizes presented, Experience, or Munny in order to leave the System Sector. The first few rewards will be highlighted in yellow, meaning that they are "system rewards", and that they can only be redeemed once. Below these are other prizes, which can be obtained at all times. Once the player doesn't have enough SP for an item, they must trade the remaining SP in for EXP or munny.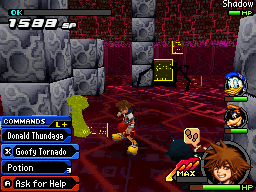 After completing Traverse Town, System Challenges become available. Once Data-Sora enters a System Sector, he will be rewarded 1000 SP. Before he can enter each floor, he will be prompted to wager 10%, 30%, or 50% of the SP he had when entering the floor. If he can complete the challenge, he will be rewarded the amount wagered, with a multiplier added. If he loses the challenge, he will lose the amount of SP wagered. If the player runs out of HP during a challenge, they lose a large sum of their SP. Each floor has a separate challenge.
Later in the game, floors with challenges may be randomly infected by viruses, forcing Data-Sora to wager all of his SP on its challenge, and causing each room to be not only bugged, but with stronger Heartless. These get tricky for players who are triyng to get the rewards out of that system.
One of the most difficult challenges by far is the PLAY AT NIGHT challenge. This one is the last in the Olympus Coliseum. You have to play literally at night in accadance with what the DS's time is set to. If you are going to partake in this System Sector, save first. Then restart the DS, and set the time to evening/night time. It is the only way to get the challenge without losing.
Below is a complete System Sector listing, as well as the challenges and rewards gained from each location.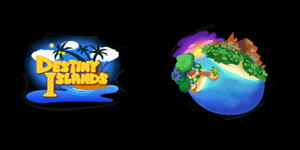 Tree House

Challenges

Sector Rewards

Floor
SP Rate
Objective
Sector Reward
SP Cost
1
2
3
x4.0
x6.0
x7.0
Take damage no more than 9 times
Defeat 45 Heartless
Take damage no more than 7 times
Debug Device: R
Armor Bangle
Life Preserver
HP +2
Strength +1
Defense +1
Fira
8000 SP
10000 SP
8000 SP
1000 SP
1000 SP
1000 SP
1000 SP
Secret Place

Challenges

Sector Rewards

Floor
SP Rate
Objective
Sector Reward
SP Cost
1
2
3
4
x4.5
x5.0
x6.0
x6.0
Exit the floor in 180 seconds or less
Use a Finish command in under 60 seconds
Exit the floor in 100 seconds or less
Use a Finisher 3 times
Meteor Rain
Jump Rope
HP +2
Strength +1
Magic +1
Slow
56000 SP
18000 SP
3000 SP
3000 SP
3000 SP
1000 SP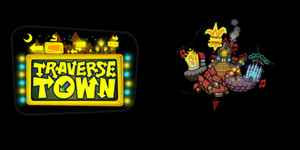 3rd District

Challenges

Sector Rewards

Floor
SP Rate
Objective
Sector Reward
SP Cost
1
2
3
x4.0
x6.5
x8.0
Exit the floor in 120 seconds or less
Use a Finish command in under 80 seconds
Exit the floor in 80 seconds or less
Zip Watch
Wrench
Debug Device: R
HP +2
Strength +1
Magic +1
Air Spiral
7000 SP
7000 SP
4000 SP
1000 SP
1000 SP
1000 SP
1000 SP
Alleyway

Challenges

Sector Rewards

Floor
SP Rate
Objective
Sector Reward
SP Cost
1
2
3
4
5
x5.0
x5.5
x6.5
x6.5
x8.0
Ignite 20 Heartless
Jump less than 20 times
Exit the floor in 200 seconds or less
Do not use healing commands
Do not miss with your attacks more than 5 times
Lionheart
Goggles
Fire +1
Blizzard +1
Thunder +1
Aeroga
Magnega
348000 SP
129000 SP
29000 SP
29000 SP
29000 SP
9000 SP
9000 SP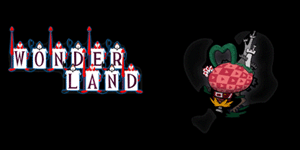 Lotus Forest

Challenges

Sector Rewards

Floor
SP Rate
Objective
Sector Reward
SP Cost
1
2
3
x4.0
x5.5
x7.5
Miss with attacks less than 10 times
Defeat 3 Heartless while at MAX Overclock
Use a Finisher in less than 50 seconds
Half-Moon Armlet
Glass Vial
Thunder +1
Aero +1
Cure +1
Stop
13900 SP
8300 SP
2700 SP
2700 SP
2700 SP
2000 SP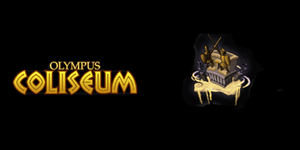 Vestibule

Challenges

Sector Rewards

Floor
SP Rate
Objective
Sector Reward
SP Cost
1
2
3
4
x4.0
x5.5
x6.5
x7.0
Counter 5 enemy attacks
Exit the floor in less than 45 seconds
Earn 1200 SP
Play at night
D-Thundara
Barbell
Strike Armlet
HP +2
Strength +1
Magnet
74000 SP
37000 SP
7000 SP
7000 SP
7000 SP
1000 SP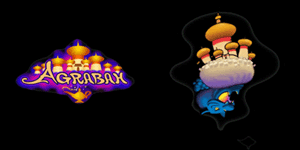 Palace gates

Challenges

Sector Rewards

Floor
SP Rate
Objective
Sector Reward
SP Cost
1
2
3
4
x5.0
x6.5
x7.5
x8.5
Take damage less than 10 times
Take damage less than 10 times
Take damage less than 8 times
Take damage less than 5 times
Counter Ring
Silver Ring
Fire +3
Blizzard +3
Cure +1
Blizzaga
62000 SP
47000 SP
31000 SP
31000 SP
25000 SP
6000 SP
Upper Gauntlet

Challenges

Sector Rewards

Floor
SP Rate
Objective
Sector Reward
SP Cost
1
2
3
4
5
6
7
x3.5
x4.0
x4.0
x4.5
x4.5
x5.0
x6.0
Counter 20 enemy attacks
Exit the floor in under 45 seconds
Use Magic Commands no more than 8 times
Defeat 5 Heartless in a single blow
Collect 10 items
Land 10 critical hits
Take damage less than 5 times
Zone of Ruin
Ruby Hairpin
Defense +1
Aero +1
Curaga
Triple Blizzaga
620000 SP
310000 SP
103000 SP
103000 SP
20000 SP
20000 SP
Lower Gauntlet

Challenges

Sector Rewards

Floor
SP Rate
Objective
Sector Reward
SP Cost
1
x5.0
Defeat the Golden Tricholoma
Energy Earring
Debug Device: R
Fire +2
Blizzard +2
Fire Resistance +2
Blizzard Resistance +1
Aero
600 SP
500 SP
400 SP
400 SP
400 SP
300 SP
300 SP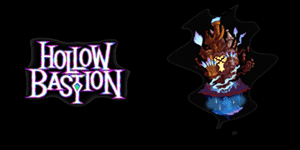 Upper Entrance Hall

Challenges

Sector Rewards

Floor
SP Rate
Objective
Sector Reward
SP Cost
1
2
3
4
5
6
7
8
9
10
11
12
13
x1.5
x1.5
x1.5
x2.5
x2.0
x3.5
x2.0
x3.5
x3.0
x2.0
x3.0
x3.0
x4.5
Use a Megalixir
Exit the floor in under 100 seconds
Air-toss 15 Heartless
Exit the floor in under 60 seconds
Use ATTACK less than 10 times
Miss with attacks less than eight times
Do not use healing commands
Take damage less than 5 times
Take damage less than 8 times
Defeat 10 Heartless while at MAX Overclock
Exit in under 120 seconds
Defeat the Eliminator
Use a Finisher in less than 60 seconds
Ultima Weapon
Debug Device: Y
HP +4
Strength +2
Magic +2
Defense +2
Lucky Strike
Fire +2
Blizzard +2
Thunder +2
Aero +2
Cure +2
Fire Resistance +2
Blizzard Resistance +2
Thunder Resistance +2
Aero Resistance +2
Icicle Mine
Flame Fall
1500000 SP
102000 SP
51000 SP
51000 SP
51000 SP
51000 SP
51000 SP
51000 SP
51000 SP
51000 SP
51000 SP
51000 SP
51000 SP
51000 SP
51000 SP
51000 SP
40000 SP
40000 SP