Trinity Marks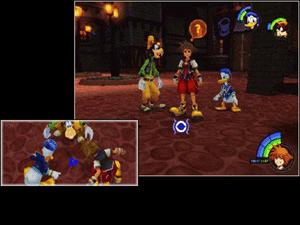 Once you meet up with Donald and Goofy, you will be able to utilize a unique ability called Trinity. Trinities are little marks on the ground, that when activated, will reward you withitems, munny, dalmations, or even access to new areas and moving objects.In the beginning you can only use one Trinity mark, but as the story progresses, you will gain the ability to use the others.
Whenever you gain a new Trinity, it should be suggested to return to the worlds you have already visited to find them. Not only do you get the Trinity Marks completed, but you gain a little more experience from battles that would not be fought if you didn't.
Here is where you will gain each new Trinity.


| | |
| --- | --- |
| | After you defeat Guard Armor in Traverse Town |
| | Seal the Deep Jungle Keyhole |
| | Seal Agrabah's Keyhole |
| | Win the Hercules Cup tournament |
| | Defeat Riku in the first fight in Hollow Bastion |


It should be noted there are two worlds that do not have Trinity Marks. This is, of course, 100 Acre Woods, and The End of the World.
Also in Halloween Town, if you miss the Red Trinity Mark in Oogy Manor when you defeat Oogy Boogy, it is gone for good.
Here is a complete list of Trinity Marks in each world, and what you are rewarded with.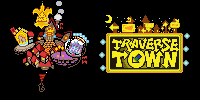 | | | |
| --- | --- | --- |
| | First District, In front of the cafe. | Postcard |
| | First District, near the world exit. | Munny |
| | Third District, on the ramp behind the fountain. | Munny, Camping Set |
| | Mystical House, near save point. | Munny, Mega-Ether |
| | First District, alley behind the Item Shop. | Opens access |
| | Alleyway, entrance to secret waterway. | Opens access |
| | Second District, roof of the Gizmo Shop. | Access to bell |
| | Accessories Shop, next to the table. | Access to Synthesis Shop |
| | Mystical House, behind house. | Power Up |
| | Secret waterway. | Orichalcum |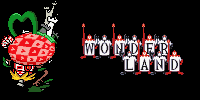 | | | |
| --- | --- | --- |
| | Lotus Forest, after Alice disappears. | Ether, Potion, Tent, MP Balls |
| | Lotus Forest, small room in the right side. | Camping Set, MP |
| | Bizarre Room, in the fireplace. | Mythril Shard |
| | Rabbit Hole, near Save Point. | Elixir |
| | Lotus Forest, through the Bizarre Room painting. | Lady Luck |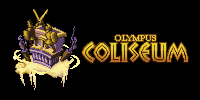 | | | |
| --- | --- | --- |
| | Coliseum Gates, left platform in front of the statue. | Dalmations 22, 23, 24 |
| | Coliseum Gates, right platform in front of the statue. | Mythril Shard |
| | Coliseum Gates, left of the entrance. | Mythril |
| | Lobby. | Keyhole |
| | Coliseum Gates, the center of the area. | Violetta |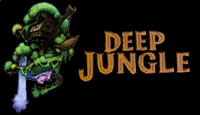 | | | |
| --- | --- | --- |
| | Climbing Trees. | Dalmations 31, 32, 33 |
| | Camp. | Dalmations 34, 35, 36 |
| | Treetop, difficult to see. | Mythril Shard, HP Balls |
| | Cavern of Hearts. | Orichalcum |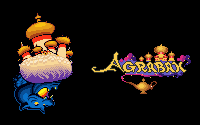 | | | |
| --- | --- | --- |
| | Cave of Wonders, Silent Chamber. | Thunder-G |
| | Bazaar | Munny, Mega-Ether |
| | Cave of Wonders, Treasure Room. | Munny, Mythril Shard |
| | Storage Room. | Power Up |
| | Cave of Wonders, Hall. | Pillar drops |
| | Cave of Wonders, Entrance. | Comet-G |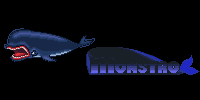 | | | |
| --- | --- | --- |
| | Mouth, after the water lowers. | Munny, Potion (x2), Cottage |
| | Chamber 5. | Munny, Cottage |
| | Throat. | Munny, Mythril Shard |
| | Mouth, on top of Geppetto's boat. | Mythril Shard |
| | Chamber 6. | Thundaga-G |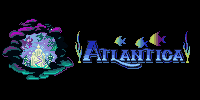 | | | |
| --- | --- | --- |
| | Triton's Palace. | Orichalcum |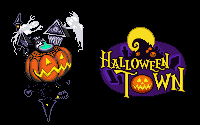 | | | |
| --- | --- | --- |
| | Oogie's Manor. | Mythril Shard |
| | Moonlight Hill. | Comet-G |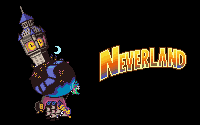 | | | |
| --- | --- | --- |
| | Ship's Cabin. | Access to Captain's Cabin |
| | Ship's Hold. | Dispel-G, Orichalcum, Aero upgrade |
| | Pirate Ship, On the deck. | Meteor-G |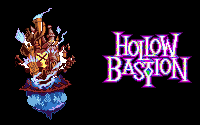 | | | |
| --- | --- | --- |
| | Dungeon. | Mega-Ether, Mega-Potion, Cottage, HP Balls |
| | Great Crest. | Cottage (x2), Megalixir, MP Balls |
| | Entrance Hall. | Emblem Piece |
| | Library, second floor. | Access to book on shelf |
| | Rising Falls. | Firaga-G |