Optional Bosses
Once you lock the Keyhole in Hollow Bastion, two optional boss battles open up. These bosses are no pushovers, and are rivaled only by Sephiroth. One is found in the Clock Tower of Neverland, while the other is in the deep deserts of Agrabah. One is known as The Phantom, and the other is named Kurt Zisa.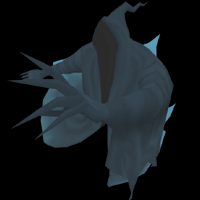 Phantom
To prepare for this battle, you need to have a good supply of Ethers, Hi-Ethers, and or Elixirs. Load everyone's slots with them. There will be a massive dose of magic being used in this fight, and you will need all the help you can get.
I would suggest the Oathkeeper Keyblade for this fight, since not only does it enhance the magical attacsk you will be doing, but it is capable of heavy hitting and critical blows. Though magic is a key factor in the fight with teh Phantom, you will be doing some physical fighting as well.
For Donald, I would suggest teh Loard Fortune which is obtained by finding all the summons and speaking to the Fairy Godmother. This one is also able to increase magical potency, and that is what Donald will eb spending the majority of the time doing.
As for Goofy, there is no really great weapon. The best you can get for him will do fine. what you need for the Goof is his MP Gift ability. Be sure all three have MP Haste, Rage, or both equipped. This way you can get more MP, without utilizing all of your items. You should also customize Sora's shortcuts with Fire, Blizzard, Thunder, and Stop magic.
Once you believe you are ready, head over to the Ship's Cabin, in Neverland. Speak with Tinkerbell, and she will take you to the Clock Tower in London.

HP
1200

B
O
S
S

The Phantom

EXP
9999
The instant the battle begins, hit the Clock face with Stop. If you do not do this, the Phantom will sentence one of your characters to doom. If this occurs, you will lose that character for the rest of the fight. You can also delay the countdown by casting Stop on the clock hands. If the spell wears off, and it will, recast Stop. Do not do anything else, until the spell is recast.
In the beginning of the fight, the Phantom is immune to any attcks thrown at it. Once you see a orb undernieth him, it will be time to fight. The attacks that he is weak to are random, but there is a way to tell what to use.
The orb that shows under him will be glowing in a random color, and will periodically change color (weakness). If it is white, use physical attacks. when Red, use Fire magic. Blue signals you to use Blizzard Magic, and lastly yellow signifies Thunder magic.
Try to heal yourself with your items, to save as much MP for fighting as you can. The battle, if everything is done correctly is actually pretty simple. The first and most important thing to do, is cast Stop on the clock face. Now lock on to the Phantom, and see what the color of the orb is, and attack with the correct object that exploits the weakness. If it is a weakness to a spell, try to stay some distance from him, as he can pack a mean wollop. Remember that none of the abilities such as Dodge Roll will work, since you are gliding in the air the whole time. But the Ars Arcanum, Strike raid, and Ragnarok will work, providing he is close enough with a white orb under him. Iwould suggest though sticking with regular attacks, to preserve even more MP.
This battle can be very rough, but if you have a bit of patience, and do not allow him the chance to send any characters to oblivion, you should emerge victorious. For defeating the Phantom, your Stopra will be upgraded to Stopga.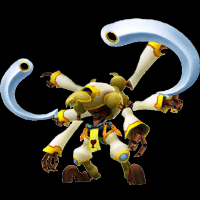 Kurt Zisa
For this fight, you will want as many Elixirs and Megalixirs as you can get into your slots. Synthesize them if you need to, but bring as many as you can. Also you should customize Sora's magic with Curaga, Thundaga, and Aeroga. Be sure that Goofy has the MP haste, and Donald has his MP rage/Haste equipped as well. I went with the Ultima Weapon for Sora, though any of the stronger Keyblades such as Oblivion and Oathkeeper will do.
when you think you are ready for the battle, head to Aladdin's house in Agrabah. Carpet sems to be very upset about something, when you agree to go with him, he takes you far into the desert for your big showdown.

HP
1500

B
O
S
S

Kurt Zisa

EXP
20000
The instant the battle begins, cast Aeroga on yourself. Zisa will make all magic disabled right after. To regain your spell casting, destroy the two orbs it is carrying with it. This will not be an easy task either. Kurt Zisa has the ability to go from one side of the area to the other in a single leap. Keep on him at all times, using your super-gliding. Watch out for aerial collisions, as they will cause you damage. Also, when he raises his swords in the air and begins spinning them around, run as far away as you can. If you do not, you will be sorry.
Once you have destroyed the two orbs, Zisa will drop a bunch of HP Balls and fall tot he ground. This is the cue for you to get in there, and unload combos and hits until it gets back up. When it does, it will commence the secand wave of attacks.
In this second phase of the battle, he surrounds himself with a barrier that make physical attacks null. The HP meter will not be showing Kurt's HP, but the Barriers HP. Bombard the barrier with Thundaga spells. The barrier will drop MP Balls a plenty when it is hit, so stick around it to keep the assault going. Zisa will also throw large fireballs in the air that will explode in midair. He also creates several tornadoes around Sora, that quickly close in for massive damage. Dodge Roll can easily get Sora out of the paths of these attacks. Aeroga can also be used against the barrier, as it will weaken it each time Sora hits the barrier while it is cast.
Once you have disposed of the barrier, Kurt will fall to the ground once again. You can now hit its head with your combos and massive attacks such as Ragnarok to do heay damage. After a bit more time he will rise, and the first phase of teh fight will begin all over. The two phases of Kurt Zisa repeat indefinitely. So once you have the two stages basically learned, you should have no trouble at all beating this ugly looking monster.
if you are finding the fight to be too difficult, then you might be too far under level. This fight should not be attempted until you reach around level 65-70. If you are not there, head over tot eh End of the World, and or Traverse Town to level up some more. Also Sora's Ultima Weapon comes in real handy when it is time for the physical attacks to commence. If you do not have it, you might want to try and synthesize it.
There is no reward for defeating this terror of the desert, outside of the 20,000 EXP you get. But hey, you get all the bragging rights for defeating one of the top bosses in the game.